speedriding equipement
Pair of FREE RIDE ski is highly recommended...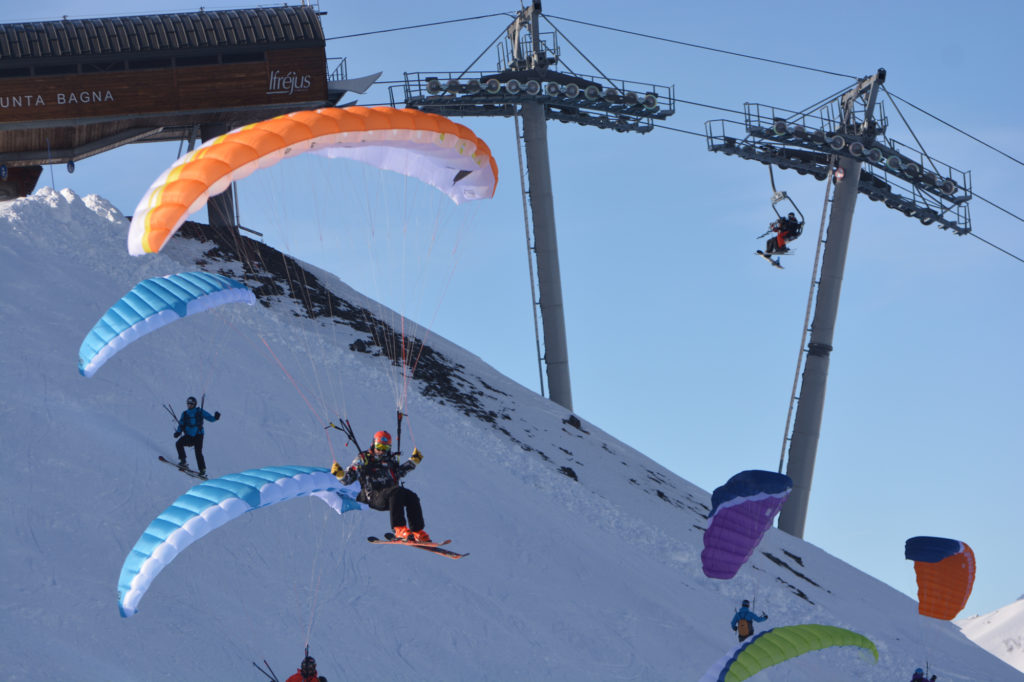 Used wings are new born canopies specially created for the practice of speed riding.
Ataka school has 100 of these ones to be sure to give you all the time the best choice.

Canopies are set on paragliding seats equipped with recco technology.

The rest of the equipment is the same as used in paragliding (helmet, radio, headphone, and airbag for back protection specially used for speed riding).
Info: Pair of FREE RIDE ski is recommended (avoid ski too short).