Speedriding lessons
The best rotation of the Alps...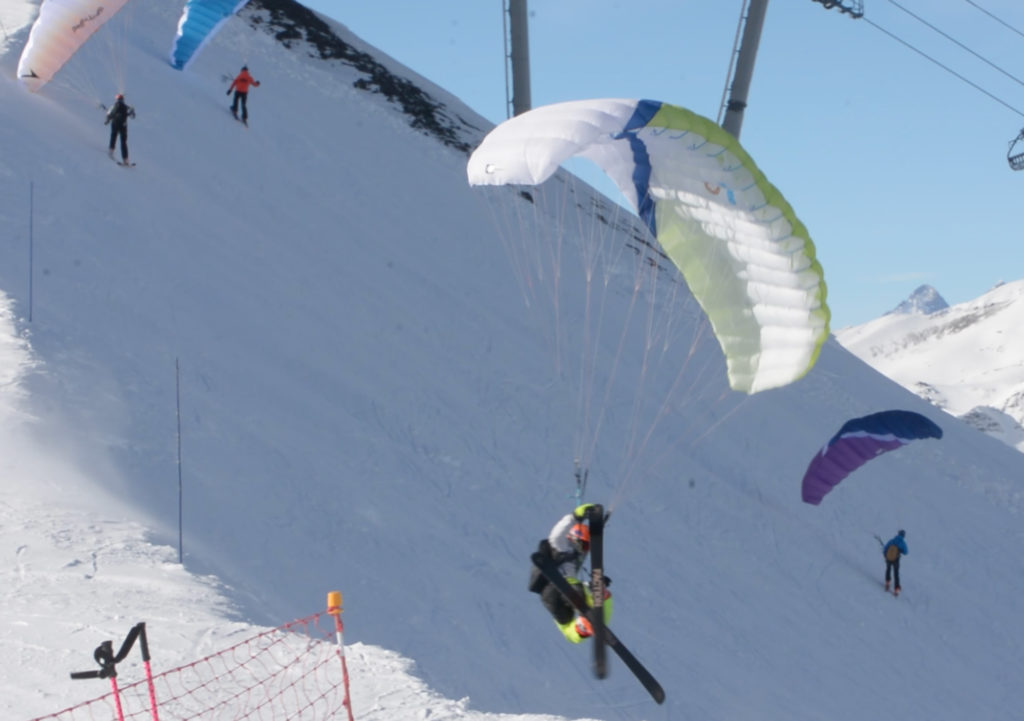 Ataka school
The school is labeled FFVL (label delivered from the French Federation of Paragliding).
After ten years of activity, the speed riding school can welcome until 20 students per week.
The speed riding park got two "school slopes" specially dedicated to the practice of the speed riding!
Several sites of big flights (from 600 to 1000 meters of altitude) are specially adapted to the practice of speed riding. They allow fast improvements because of various type of grounds.

Our lessons
The objectives of our courses are to follow and train our students until they reach the level in order to obtain the initial pilot license, pilot license and confirmed pilot license.Two formules for learning:
– 2 to 3 consecutive weekends from the Saturday morning 9am until the Sunday evening after the video debriefing.
– 5 days courses or 10 days courses, Monday to Friday non-stop.
Two levels of lessons:
– Level 1 : Beginners. The objective is to provide at the student the necessary of knowledge to gain autonomy until to obtain the initial pilot license.
– Level 2 : From the initial pilot license, the objective is the acquisition of technical ease and to practice High Mountain.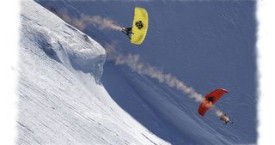 There are two instructors for ten speed riding students.Lessons are all day from 09:00 to 17:00 means an average of 6 hours of practicing per day.
Note : lunch break is taken all together at the restaurant close to the school.
Price list: same as course prices

 Video option
Don't leave without a great video of your run! Become a hero: show your friends what you are worth under a wing, skis on your feet … Bring back a quality, imperishable and shareable video on social networks of your run. For more infos…
"The best Alpine Spirit"!

Your supervision!
Ataka instructors are all teachers holder of the paragliding national rating specialized in speed riding, delivered by the French Federation.
The equipment is always adapted to your level.
The bests of the world came to Val Frejus!
Skydive Dubaï
Redbull
Soul flyers