Our Speed riding courses
Our Speedriding school welcomes you to Valfréjus for our intensive courses at the heart of the world's first speedriding resort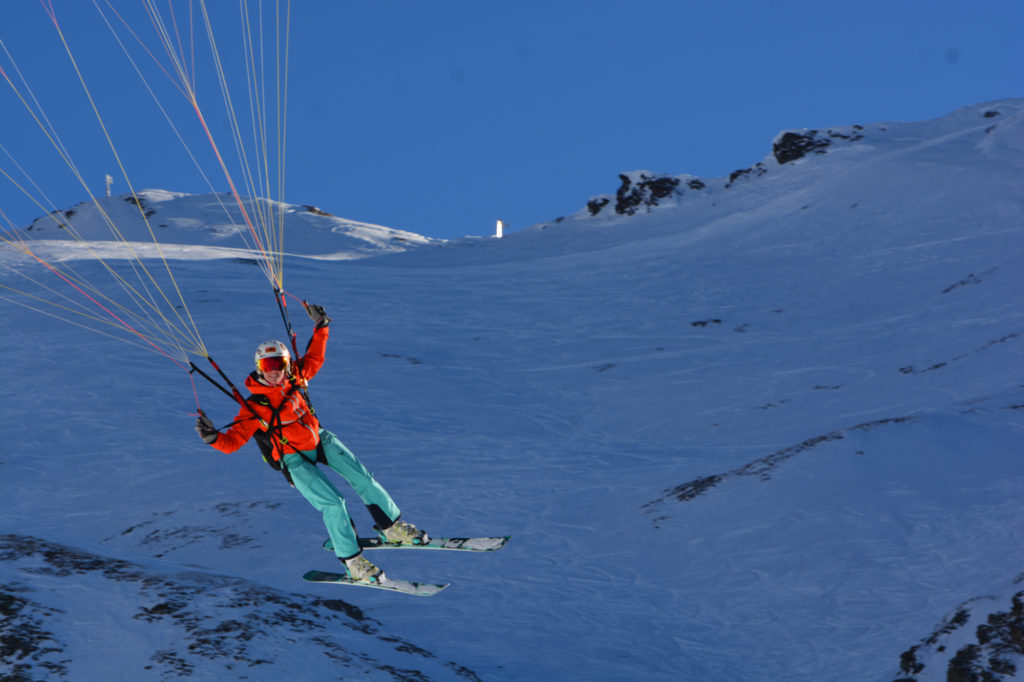 Initial pilot license (beginner)
Goal: green level, learn to fly, ski under the canopy and land safely
Duration: 5 days
Price: 700,00 € / student
Period: Saturday to Wednesday
Keep Thursday and Friday free as additional lesson days in case lessons get canceled due to weather
Housing: Plan accommodation for 7 days from Saturday to Saturday
Pilot license
Goal: Blue level, acquisition of technical skills and confidence for mountain riding sites
Duration: 10 days
Price: 1200,00€ / student
Period: open schedule
Development Course
Goal: Brown level, develop aptitudes and technical skills to ride in any weather conditions and any terrain
Duration: 5 days
Price: 700,00€ / student
Heli Speedriding courses
Duration: 5 days of lessons and 2 days for helicopter riding.
Cost : 1 550,00 € / person (minimum 4 participants)
Good ski level and blue license required
Private lesson
Cost: 400 € / day / student
Weekend course
3 consecutive weekends : 800,00 € / student
Discovery days camps
2 days : 320 € / student
3 days : 450 € / student
4 days : 580 € / student
Option vidéo
Price: 150,00€
Video edited with music and dialogues (on two half days, delivered through
Video tracking (Mr 'VideoX follows in the air with his canopy and camera. The best point of view)
Single in-flight chasing pursuit : 30€
Package three in-flight pursuits : 60€
Stabilization and basic editing with music: +30€
For more information…
Ski gear, lift passes and housing are not included in the course fees.
See the link Useful information.
« Valfréjus, elected best resort in the world by speedriders! »
Example of an all included experience in Valfréjus from 1120€ / person
Housing:
Plan accommodation for 7 days from Saturday to Saturday, Valfrejus has good quality rentals for really good prices. Just speak about it with us and we will share our best plans.
Prices: from 70€ to 150€ / person for a 4 bed apartment
Lift passes
You can book your ski pass online on the website of the resort
Prices: 171,00€ / adult or 141,00€ / kid, for a weekly ski pass.
Gear rental
Rental of skis and boots for 6 days
135,00 to 150,00 € / person
Lunch
from 7,00€ for a meal
Total price for 6 days: 1120€ per person